Anticipated 980 exhibitors from more than 6 countries and regions, strong global pavilion line-up will showcase comprehensive HVAC products and plumbing solutions during the 3-days fair.

Pavilions
Main pavilions
German Pavilion and Zhejiang Pavilion played a vital role in promoting business exchange and technical sharing in HVAC industry between regions in China and overseas countries. The successful exhibitor turnout in the 2021 show aimed to encourage the participation of local enterprises of respective countries and region to display their advancements in HVAC and plumbing technologies to the Chinese market.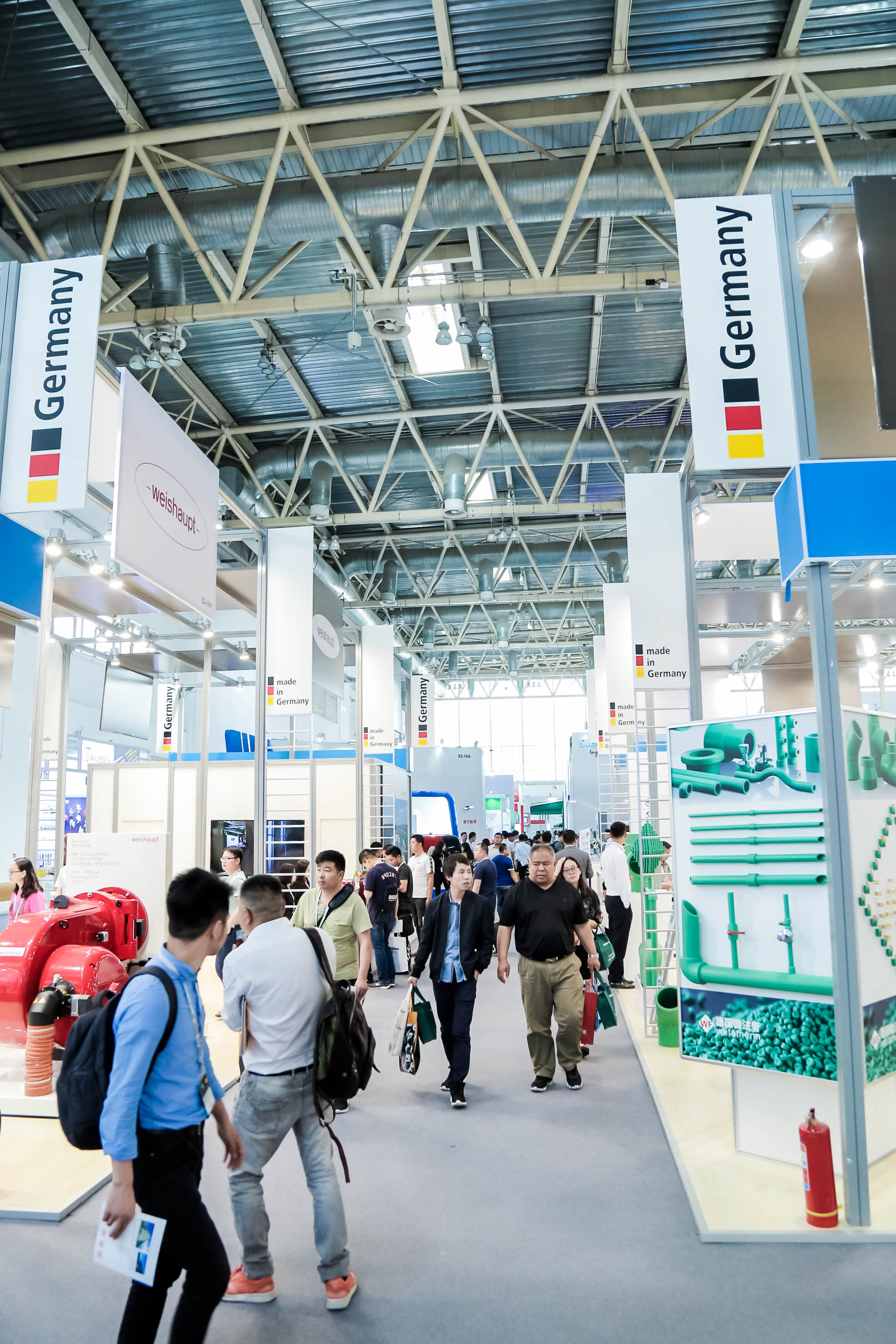 The German HVAC industry cooperates with China since a long time. In 2021 the German industry represents his products once again on the official presentation of the Federal Public of Germany, being organized by Federal Ministry of Economic Affairs and Energy (BMWi) in co-operation with the Federation of German Heating Industry (BDH) and the Association of the German Trade Fair Industry (AUMA).
Product highlight
ISH China & CIHE 2023 will be held at the New China International Exhibition Center (NCIEC). The global pavilion will keep upgrading, the show expects to welcome 1,000 brands to participate.
previous key exhibiting brands at a glance: